Housekeeping
Mont Beau Ménage is a highly experienced personal housekeeping service which ensures everything to do with the cleaning, preparation and upkeep of our clients' chalets is exactly as briefed and required.
We are available 24/7 to respond to messages, questions and requests. Our Housekeeping Services Manager takes care of:
Checking every property in person, advising and rectifying any problems
Managing our housekeeping team's schedule to be available whenever needed
Holding keys for your guests and providing access to tradesmen for maintenance work
Overseeing maintenance work carried out by our Partner Network and ensuring the property is left clean and tidy afterwards
Organising additional concierge services and special requests, according to your needs
Arranging special Guest Services if you let your property out.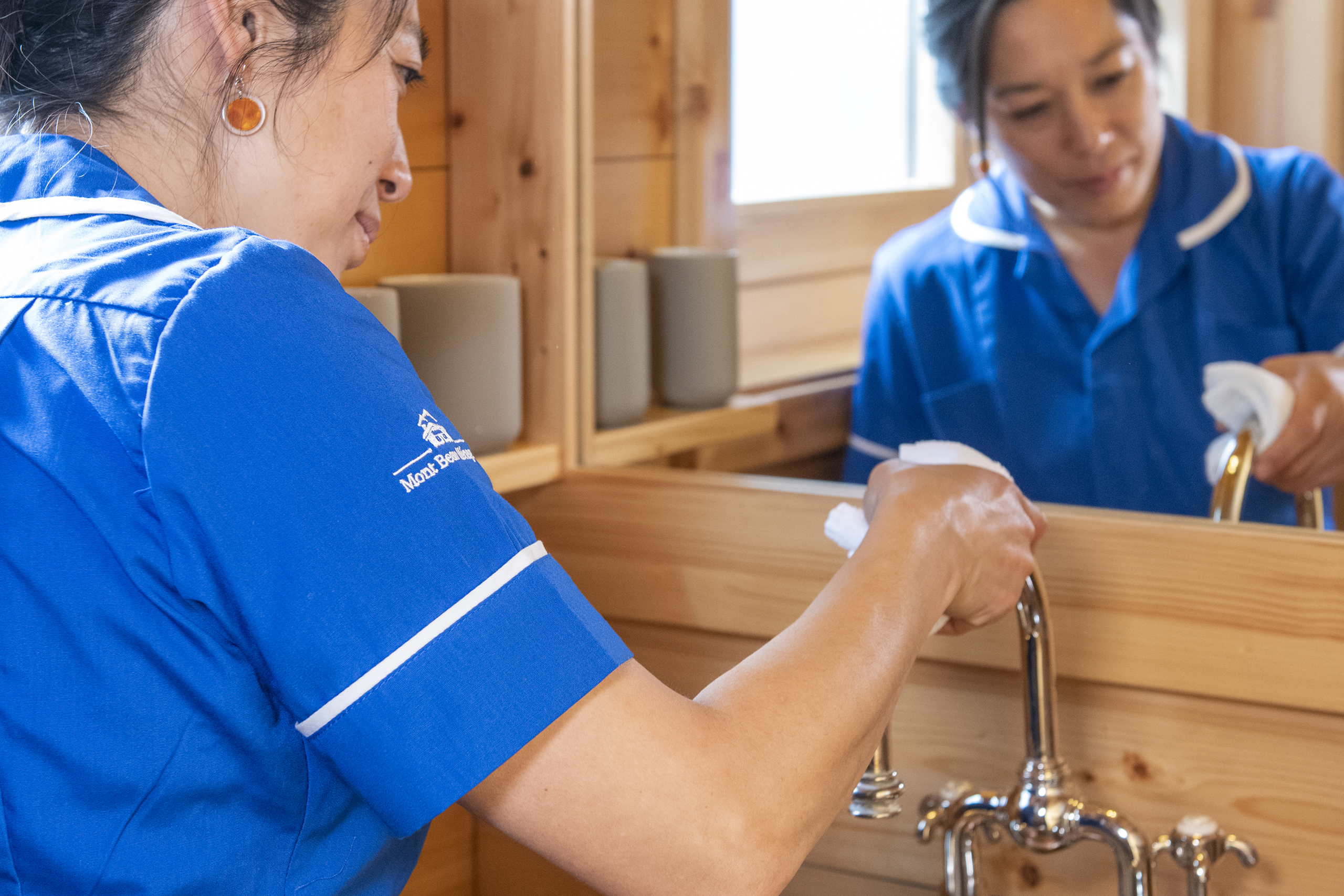 The specific services provided by Mont Beau Ménage are of exceptional quality and cover virtually everything a chalet owner could want:
Cleaning: proper, thorough cleaning and preparation by our own team
Laundry: linen washed, dried and ironed by hand - never through a commercial laundry
Inventory: re-stocking cleaning materials; replacing kitchen equipment, crockery, glass, and effectively anything broken, faulty or requested
Outdoors: summer gardening, winter snow clearing and everything in between
End of Season: winter to summer changeovers - extensive, detailed cleaning; general maintenance; seasonal conversion inside and out
Holidays: preparing and decorating for Christmas and other festive holidays
Troubleshooting: from resolving Wi-Fi problems to replacing damaged linen.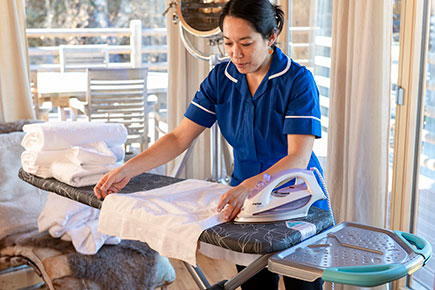 Our attention to detail and 'five-star' service delivery lies at the heart of everything we do. We listen to what 'you' want and what 'you' need.
We are on call throughout the busy skiing months, the entire summer season and every day in between!
If you have a holiday rental please see details of our property Lettings Service.